AHA~SOME PICS WE TOOK ON PRESS CONFERENCE DAY

Posted:August 12th, 2009 | by Angel Mo
大家好HEY~~我是ANGEL ^ – ^
先放上一首歌啦~ 你們知道我喜歡HIPHOP跟RNB,所以放上一首個人認為超級輕快清新的歌~
Cant Leave Em Alone(右鍵點~新窗口中打開~就可以聽啦~~~)
CIARA和50CENT的"CAN'T LEAVE EM ALONE"
WE WERE HAVING SO MUCH FUN @ STONEGRILL, ABERDEEN AS WELL~~HAHA~~
THE PRESS CONFERENCE WAS REALLY SUCCESSFUL ~~ AND WE GUYS ACTUALLY ENJOYED IT!!! (INCLUDING THE BURNING ROCK @ STONEGRILL~  XD )
記者招待會的結束,意味著之前的培訓都有了成果~~~如釋重負的感覺,但是即將又要迎來TALENT和FINALE,還有很多東西要學~~~ TOP 10s WE WILL BE OKAY~~因為我們很SUNSHINE..(其實這是JEFFREY的口頭禪。。。- 0 – ||| )
YOYOYO, HERE'S THE PICS I TOOK~ (LET'S SEE WHO'S THE NAUGHTY ONE ^ ^)
—————————————————————————————
I LIKE THIS ONE MOST~~ CUZ U KNO, WE GIRLS R REALLY SUNSHINE~~(WHEN WE WERE TAKING FOTOS WITH BABY BELUGA @ AQUARIUM )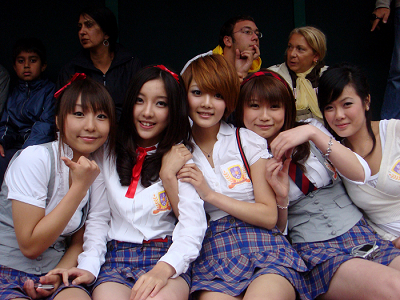 WE 10s @ PRESS CONFERENCE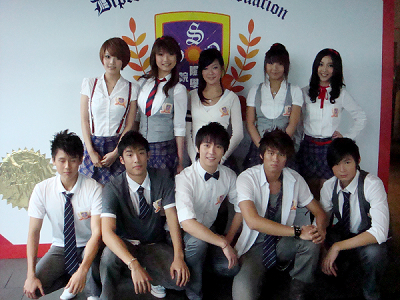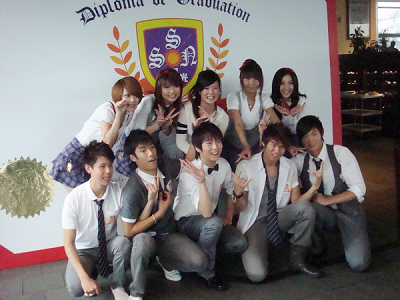 NOW STARTING TO HAVE STH FUNNY~~~~~(SOME PPL WATCH OUT ~~~)
STH'S  HAPPENING BEHIND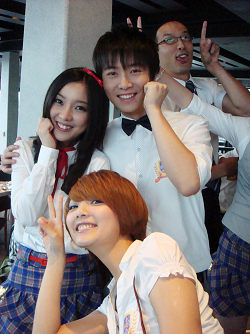 YEAH, GIRLS ALL LIKE TO TAKE PICS~~~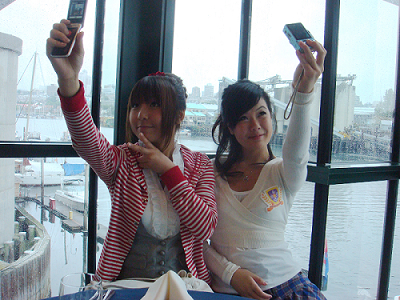 HEY.. THEY SAID I LOOK LIKE ALICE FROM <ALICE'S ADVENTURES IN WONDERLANDS>(愛莉斯夢遊仙境裏面的愛麗絲?!!!! 囧 !!!!!!)
DO U GUYS THINK SO?
I THINK I LOOK LIKE THE BUNNY IN THAT STORY  -_- |||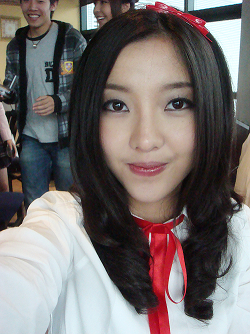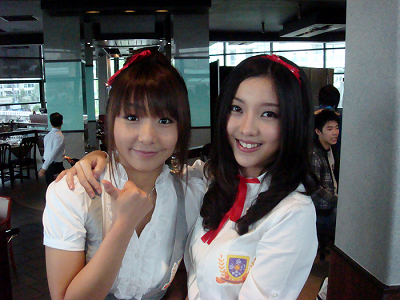 I TRIED MY BEST TO ACT SERIOUSLY
BTW THIS IS OUR MODELING TEACHER ADAM~~~~HE'S VERY COOL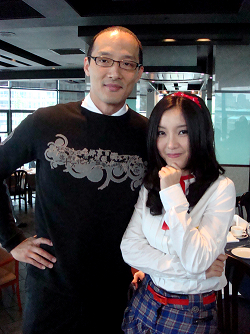 REIKA SAMA 'S CUTE EXPRESSION~~
I LIKE JULIA'S SMILE~~~ SHY BUT SWEET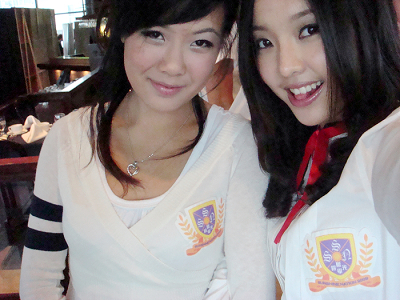 THE BEST PARTNER EVER~~~ALEX~~~ YO WE BOTH LOOK LIKE BUNNIES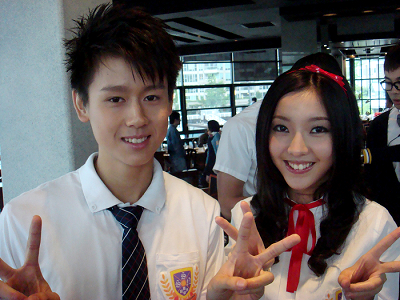 OH WE BE COOL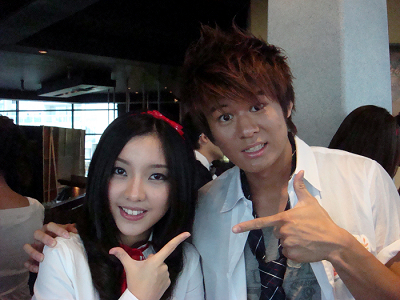 OMG I LUV BRIAN'S NEW HAIRCUT~~
THANK U FOR UR HARD WORK!!!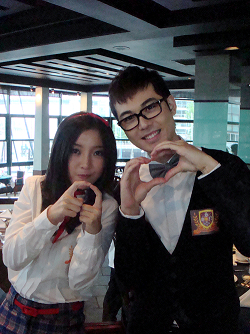 ALL WET @ AQUARIUM ,  IT WAS RAINING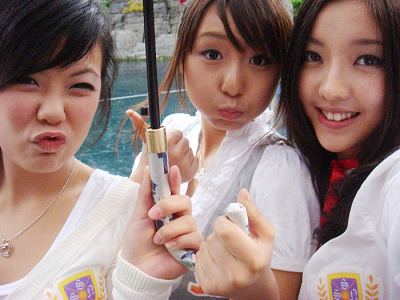 "hmmm.. sunshine….naion?? hmmmm.. cooooool"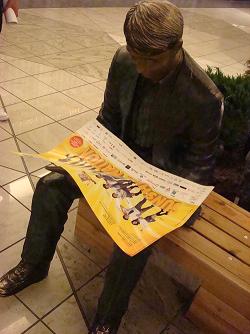 WHO'S THE MAN IN GREEN? XDDDDD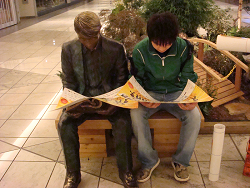 本篇日誌有 5 篇留言
This post has 5 response(s).
加入留言 Leave a Comment
You must be logged in to post a comment.